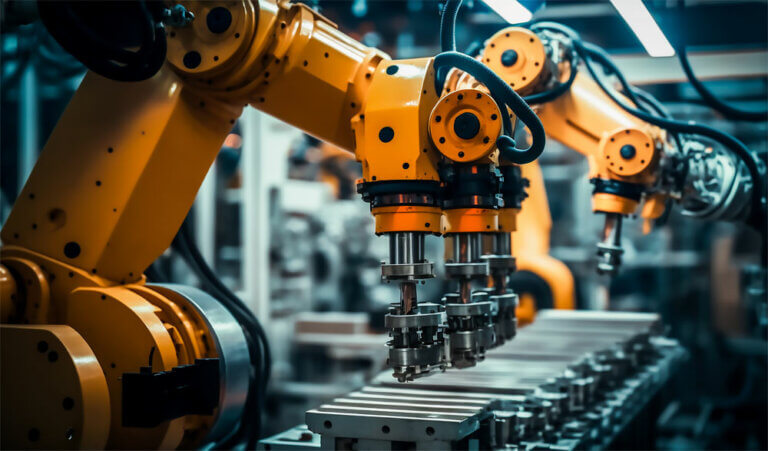 Skilled and Highly Competitive Manufacturing Workforce
Advanced Manufacturing has a long rich history in Montgomery County, and it has been a catalyst for recent economic growth. The County's Advanced Manufacturing sector includes technology-intensive manufacturing, such as the production of semiconductors, and manufacturing of machinery and equipment.
Skilled labor with competitive labor costs.
In the Advanced Manufacturing sector
(5% of the County's total jobs)
Compared to 17/month for the U.S. as a whole.
(i.e. it's easier to find talent here)
$32,400 less than the National average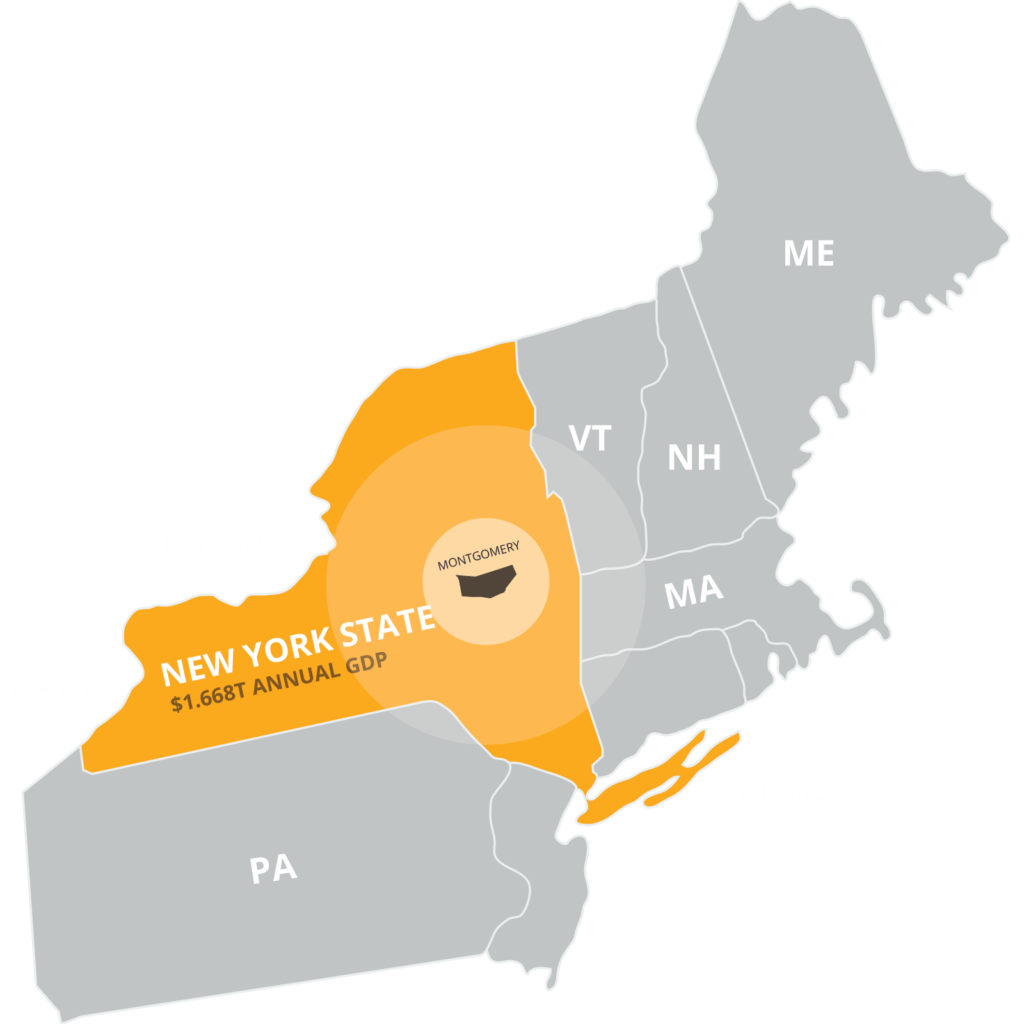 Direct, easy access to New York State Thruway (I-90) links Montgomery County to the major travel corridors, and major economic hubs, of the northeast.
Successful companies choose Montgomery County
Successful manufacturing companies choose Montgomery County, New York for immediate access to transportation corridors, proximity to markets and its strong regional labor market.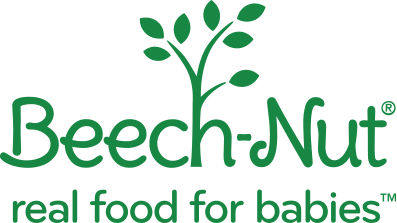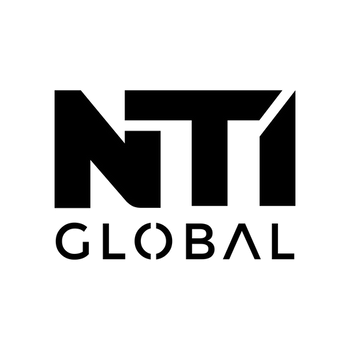 Immediate access to major transportation corridors
Montgomery County is supported by a strong and growing transportation, warehousing & logistics sector.
New York State Thruway (Interstate-90) Runs directly through the entire county and across the state.
Waterway access to the Port of Albany (50 Miles away) and the Port of Coeymans (60 miles away).
Both CSX and Amtrak run directly through Montgomery County, New York.
Montgomery County, New York is forty five minutes from Albany International Airport.
Benefits of manufacturing in Montgomery
Montgomery County, NY manufacturers benefit from a strong regional sector.
1. Counties of Montgomery, Fulton, Schenectady, Saratoga, Albany, Herkimer, Oneida, Schoharie, and Otsego
2. From 2017 – 2022
Creating a highly skilled local labor pipeline
Investment incentives to meet your business needs